Certification & Standards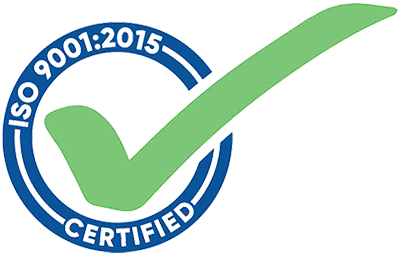 ISO 9001 - Certified
HighSecLabs (HSL) is ISO-certified since its incorporation. ISO applies high-quality standards to processes that create products and services and is used by manufacturing and service industries all over the world. ISO is the world's best-known, most recognized international standard. Our certification represents our commitment to quality products and services and the processes that ensure them.

Common Criteria EAL4+ Certification
HighSecLabs is proud to be awarded with Common Criteria EAL4+ Certification for its 8 and 16 ports KVM Combiners models TC82PHG-3T (8 ports) and TC162PHG-3T (16 ports).
HSL's 8/16 Ports KVM Combiner switches enable to view and interact  with multiple computers that can be presented on a single or two displays, using a single set of keyboard, mouse and speakers. HSL's KVM Combiners are a mix between KVM, a scaler and a multi-viewer allowing complete user flexibility and interactive experience in many control room and command station scenarios.
View the certificate document on the FMV Official site
Or download it here.

Common Criteria - NIAP certification
HighSecLabs is proud to be awarded with Common Criteria NIAP Certification for its SK41D-4TR, 4-Port HDMI ruggedized secure KVM Switch.
HSL's 4-Port HDMI ruggedized secure KVM Switch, the only KVM that provides military users the highest security in the most challenging environmental conditions.  It's designed to be installed on military vehicles, submarines and airborne platforms. 
Download it here.
Compliance with Environmental Standards
As part of our commitment to the environment, HSL designs its products using non-toxic materials that comply with the European Union's Restrictions of Hazardous Substance (ROHS) Directive.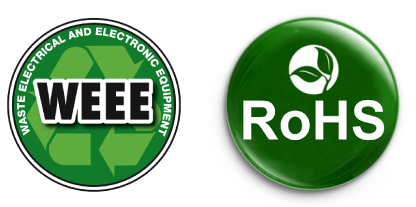 ROHS & WEEE Directives
In 2002 the European Parliament adopted two directives to try and decrease the presence of hazardous substances in the waste stream. RoHS Directive restricts the use of certain Hazardous Substances in products. WEEE Directive seeks to decrease waste level through comprehensive waste management programs.
Substances banned or severely restricted include Lead, Cadmium, Mercury, Hexavalent chromium, Polybrominated biphenyls (PBB), Polybrominated diphenylethers (PBDE).
All HSL products are fully compliant with ROHS Directive.
Our suppliers play a significant role in ensuring that this commitment is met.
HSL is committed to minimize environmental impact of our products by using environmentally-focused policies and practices in the design, manufacture, support and disposal of our solutions.
What HSL Customers can expect
RoHS: 
Our customers can expect HSL-designed products to be fully compliant with the RoHS Directive.
WEEE: 
For direct sales to customers – the customer is responsible for returning the WEEE to HSL at their cost and HSL will dispose of the WEEE in accordance with the applicable legislation.
For indirect sales to customers via Business Partners, distributors and resellers (BP), BP, is viewed as importer of the EEE and is by law responsible for the take back and the disposal of WEEE. In countries where HSL is part of an individual take back scheme, e.g. Austria, France, Germany and Ireland, BP is responsible for returning WEEE to HSL at their cost and HSL will then take responsibility for the disposal of the WEEE in accordance with the applicable WEEE legislation
For questions regarding RoHS compliant HSL products or product availability, and regarding WEEE please contact your HSL representative or one of our authorized business partners.